LET´S
#SHINEALLTOGETHER
IN KELOWNA
LET´S
#SHINEALLTOGETHER
AT KELOWNA
SEPTEMBER 01 & 02,
2019  Labour Day Long Weekend
A Special edition of the iconic Carnaval del Sol Vancouver is coming to Kelowna to close out the end of the summer vacation with a phenomenal two-day fiesta
The Okanagan's Valley version of the festival will be held at the City Park, to promote and celebrate our Latin American Arts, Food, and Culture, and to close the end of the summer vacation season on an authentic latin style.
A beautiful location:
CITY PARK KELOWNA
LOCATION
The venue is located in downtown Kelowna at the City Park, 1600 Abbott St, Kelowna, BC V1Y 1B7.
Surrounded by majestic landscapes with lakes, mountains and vineyards, Kelowna is the largest lake city on the Okanagan Valley in British Columbia. Visit here to know how to reach the city by car.
DATE
The Kelowna edition of the iconic Carnaval del Sol, the biggest Latin Festival in the Pacific Northwest, will take place on September 1 & 2.
Carnaval del Sol Kelowna will have a main stage and 4 plazas where we will recreate Latin American culture in true plaza style for the delight of both children and adults. While the main stage will have live music and dance performances, the 4 plaza zones will showcase Latin American food and culture. The festival will also include a street-style soccer tournament.
MAIN STAGE
The Main Stage is the frame of Latin Culture. Bringing records of The Main Stage of festival enthusiasts to City Park one of the most iconic parks in all Okanagan Valley.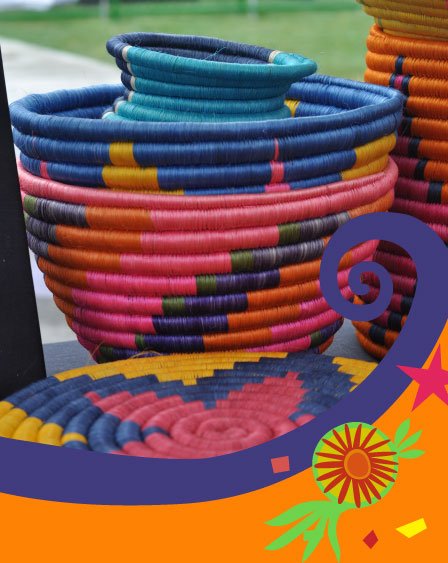 ART PLAZA
The Art fair allows local vendors to exhibit their works, showing their talent and having the opportunity to reach out to more customers and promote their work.
BEER PLAZA
Every Summer needs to have a beer and pleasure time to enjoy the best weather in all BC. Kelowna is famous in Summer for your sunny days and matches with a tasty beer will be an amazing experience.
FOOD PLAZA
The place where the guest can enjoy the best Latin cuisine and lessen the lack of food from home. The great opportunity to enjoy our vibrant flavors of dishes and promote our special taste.
FAMILY PLAZA
Welcome to the core of the festival. The right place to take a rest and embrace the atmosphere of Carnaval del Sol. Time to kids having some fun with educational activities as face painting, drawing, making a big soap bubble.
THANK YOU FOR JOINING US
IN VANCOUVER