Chefs from across Latin America and Canada present
culinary demonstrations to delight your senses and
your taste buds!
Chefs del Sol | Cooking Demo
When we travel, spectacular landscapes and impressive monuments will be seen and appreciated, but food will always be one of the elements most remembered and enjoyed. The higher the quality of cuisine and level of service, the more fondly we will remember the towns and cities where they were encountered. All this together will make a pleasant, unforgettable travel experience.
Gastronomy shows the cultural and social dimensions of each country. Now Carnaval del Sol brings to us this opportunity for the first time: to enjoy a culinary demonstration presented by different chefs of Latin America and Canada.
Our Chef Cooking Demo brings you the opportunity to enjoy culinary demonstrations presented by 8 selected chefs.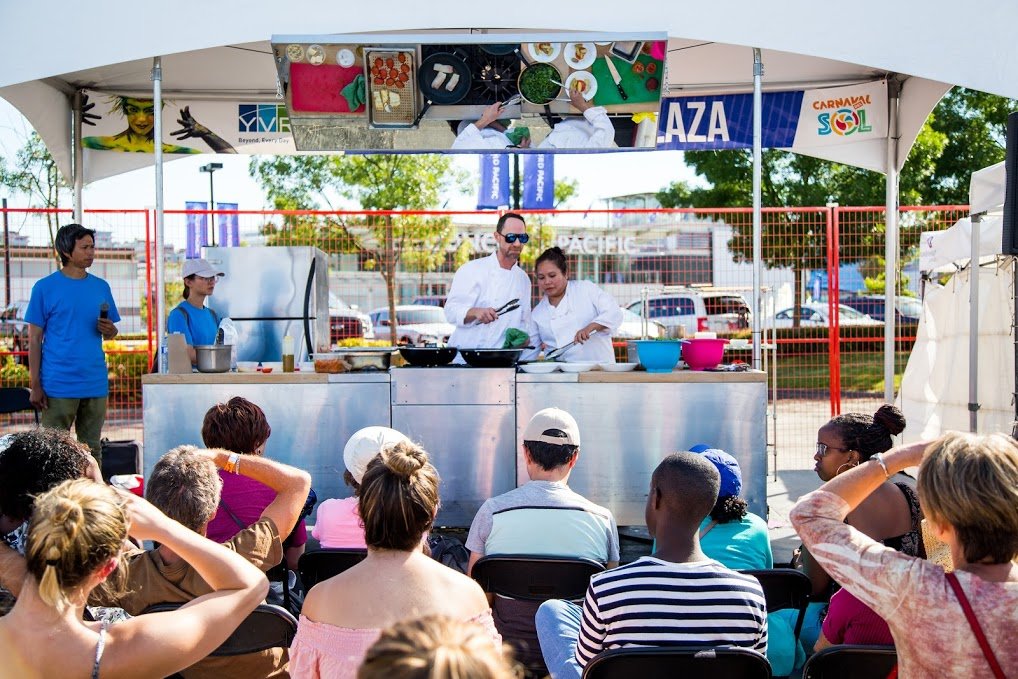 From tacos to chilaquiles, Carnaval del Sol food gets festive
Chef David Alcaraz was born in Xalapa, the highland capital of the Mexican state of Veracruz, and later moved to Los Mochis, near the coast of Sinaloa. Now living with his own family in Surrey, he remembers the dishes that his mom, grandma, and aunts made for him while he was growing up: tamales, mole, and chilatole, a corn-based chili-pepper soup, to name a few.
Here in B.C., the father of two began revisiting many of those beloved dishes when his kids were little, perfecting recipes that had been passed down through his family from one generation to the next. It was the rekindling of these food memories that prompted Alcaraz to begin a catering company in 2017 and, earlier this year, launch his own restaurant.