Latincouver in partnership with Axé Capoeira present:
TRAVELLING BACK
TO OUR AFRO-LATIN AMERICAN
ROOTS
MARCUS AURELIO AND AXÉ CAPOEIRA/JULIO MONTERO/ SALSA CUBAN/
SIERRA TASI BAKER/ ROOTS PERUVIAN FOLK DANCE
​Join us for an evening where you can learn about our Afro – Latin American Roots!
Brief history of the Afro-Latin people and the influence on music, culture and arts.

Indigenous performance by Sierra Tasi Baker.

Learn from Julio montero about the Afro-Cuban perspective.

Performance by Salsa Cuban.  

Enjoy the headline performance by Axe Capoeira giving an Intro to the Afro-Brazilian culture, music, dance and history.

Learn about the history of instruments and influences and walk through some of the most Afro-inspired contemporary instruments in South America today.

Join us in the interactive Samba Reggae dance and finished with an Afro-influenced Salsa dance party
This event is supported, endorsed and authenticated by the Afro-Brazilian Cultural Society and the African Descent Society British Columbia.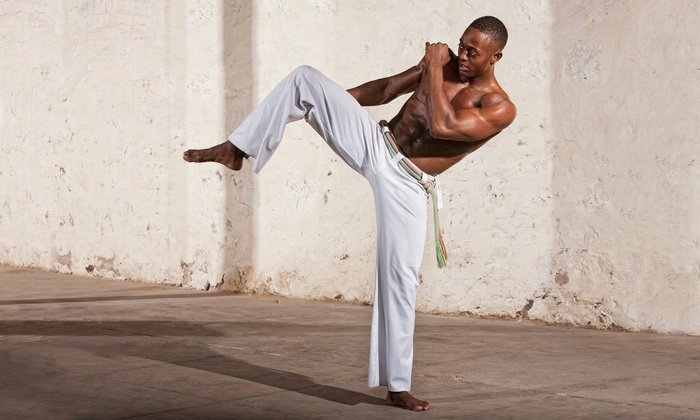 Marcus Aurelio (Lelo) was born in the city of Recife in the northeast of Brazil.
He began training Capoeira at the age of 3 with his father Mestre Barrão, whom he accompanied to his classes, Capoeira events and street rodas.

Marcus Aurelio's passion for Capoeira has led him to focus on nothing but his studies and his training. At the age of 10, he moved to Canada with his parents where he continued to train and also began to perform in many shows, school demonstrations, and festivals in British Columbia and abroad.

Also, at that young age, he had his first experience in a recording studio where he sang a track on the CD Axé Capoeira Vol. II. Since then, he has had many achievements and successes, participated on all of Mestre Barrão's subsequent albums and even sang another track on the most recent Vol. VI.
All articles loaded
No more articles to load