Latincouver in partnership with the Vancouver
International Film Festival present:
LATIN AMERICAN
FILM NIGHT
TWO LATIN AMERICAN MOVIES.
Latincouver, in partnership with the Vancouver International Film Festival, is proud to present Latin American Film Night, a celebration of the Latin American film industry.
Join us to see two films that represent our diverse culture and heritage. Enjoy Rio Samaya Band who will play an acoustic set of authentic rhythms from Central and South America, an amazing experience with music and relaxed atmosphere while having Chilean empanadas from Jessyca & Pepe Latin Food.
All movies have subtitles in English.
Adults 19+ must present a valid Vancity Theatre membership at the door.
This entrancing, poetic, political documentary from the director of Nostalgia for the Light is a potent reminder of the abuses committed by the Pinochet regime, and a vivid essay on the stunning Patagonian Archipelago.

"By turns lyrical, impressionistic and profound."
Gary Goldstein,
LA Times
This hypnotic Argentinean drama follows a successful lawyer whose enviable life unravels after an encounter with an angry stranger. A neo-noir mystery – there is even a Chilean celebrity detective, played by the great Alfredo Castro – Benjamin Naishtat's artfully designed film keeps pulling us off balance and drawing us into unexpected places… It's a film about appearances and disappearances, about perception, corruption and power… a film about South America in the 70s, and about the world today.
Short film NUHUANI (8 min) + live music and buffet
Note: The ticket don't include food.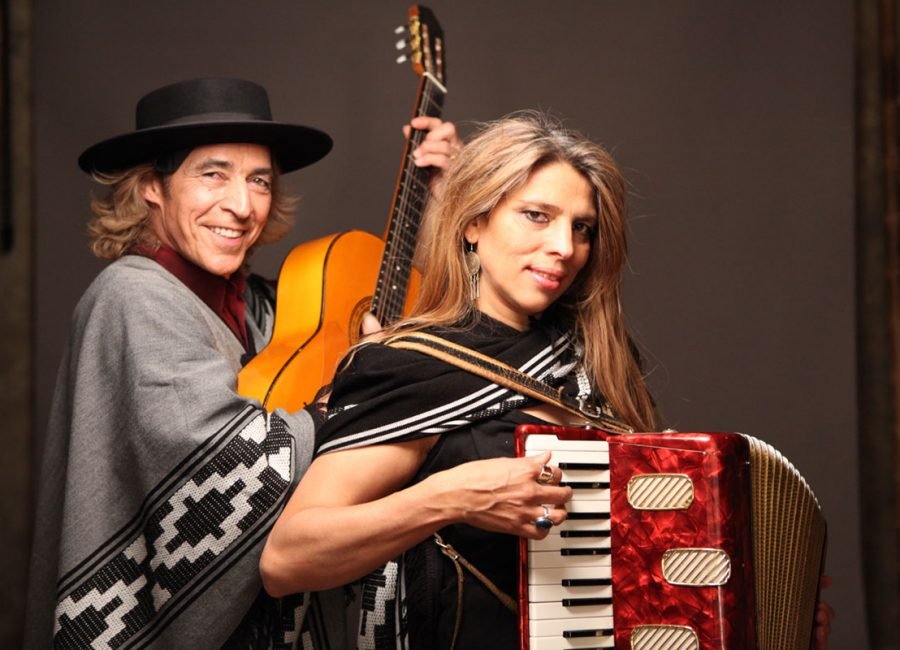 Based in Vancouver, the Rio Samaya Band is made up of Pancho and Sal, partners in life as well as in music, which is full of wonderfully enchanting Latin rhythms and romantic melodies in Spanish including some Italian, English and French songs.
Ten years ago, Pancho and Sal created Rio Samaya Band with the concept and project to tour Canada and the world like a duo and build up the band joining with local musicians using the Rio Samaya Band signature, doing hundreds of shows with incredibly talented musicians.
Their goal is to reach as many communities as possible, to share their music and even merge with other world artists to record their original compositions.
With a style that flows through the folkloric traditions of Central and South America, Rio Samaya music beats to the natural pulse of our planet, writing and blending it with elements of folk, rock, country, reggae, Latin and gypsy rumba rhythms.
Pancho, born in Argentina, plays guitar, many string instruments, flutes and hand percussion.
Sal, born in England, grew up in Vancouver and has roots in Argentina. He plays accordion and hand percussion instruments and sings ethereal harmonies.
They have a unique style of translating simultaneously from Spanish to English. Together they create a gentle and compelling sound.